Anesthesiologist
---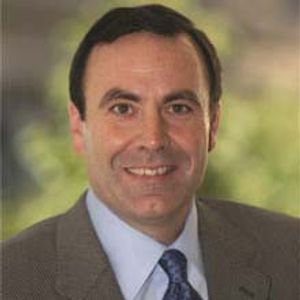 Dr. Ray Baker is an anesthesiologist specializing in interventional pain medicine and non-surgical spine care. He has more than 25 years of clinical experience. He has served on the Veritas Health Medical Advisory Board for 20 years.
Experience
Dr. Baker is a fellowship-trained pain medicine and management physician with Washington Interventional Spine Associates. He specializes in spine-related interventions, helping patients with back and neck pain recover their quality of life. He is an assistant clinical professor and director of the Interventional Pain Service at the University of Washington, Department of Anesthesiology.
Board Certifications
American Board of Pain Medicine
American Board of Anesthesiology
Spine Medicine Leadership
Past President, International Spine Intervention Society
Past President, North American Spine Society
Founding Chairman, CMS Multi-Society Pain Workgroup
Chairman, UnitedHealthcare National Spine Advisory Board
Member, American Academy of Pain Medicine
Member, American Medical Association
Member, American Pain Society
Member, American Society of Anesthesiology
Member, American Society of Interventional Pain Physicians
Member, King County Medical Society
Member, Washington State Medical Society
Member, World Institute of Pain
Select Medical Research
Professional Awards and Recognition
Top Seattle Doctors (2002-2007)
Best Doctors in America (2003-2006)
Education
BA – Biochemistry, University of California, Berkeley
MD – University of California Irvine School of Medicine
Residency – Anesthesiology, University of California Irvine
Fellowship – Pain Medicine, University of Washington
About Veritas Health
Veritas Health publishes original, unbiased, and comprehensive resources to help millions of people each month make informed decisions about their health. Our rigorous editorial process is modeled after medical journals and ensures articles are reviewed with integrity and objectivity. The Veritas Health platform—including Spine-health.com, Arthritis-health.com, and Sports-health.com—is a trusted authority on back pain, arthritis, sports injuries, and chronic pain conditions.
Profile last updated: January 21, 2020.