Orthopedic Surgeon
---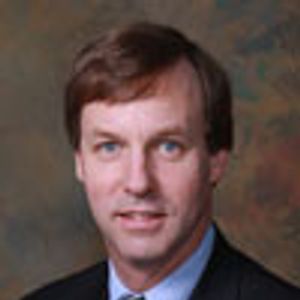 Dr. John Heller is an orthopedic surgeon and world-renowned lecturer. He specializes in the research and development of instrumentation in cervical spine surgery, including cervical disc replacement and laminoplasty. Dr. Heller has served on the Veritas Health Medical Advisory Board for 20 years.
Experience
Dr. Heller is an orthopedic surgeon at Emory Orthopaedics & Spine Center. He specializes in cervical spine disorders and has been a practicing spine surgeon for more than 30 years. Dr. Heller trained under Dr. Henry Bohlman and Dr. Steven Garfin, two of the founding fathers of modern spine surgery. He is an educator and researcher, having served as Professor in the Department of Orthopaedic Surgery at Emory University School of Medicine and acting as the Director of Spine Fellowship at Emory Spine Center.
Board Certifications
American Board of Orthopaedic Surgery
Spine Medicine Leadership
Member, North American Spine Society
Member, American Academy of Orthopaedic Surgeons
Member, American Orthopaedic Association
Member, Spine Arthroplasty Society
Member, Cervical Spine Research Society
Member, Southern Orthopaedic Association
Select Medical Research
Professional Awards and Recognition
CIBA Community Service Award
Mario Boui Award
Volvo Low Back Pain Research Award
Cervical Spine Research Society Research Award
Teacher of the Year, Emory Orthopaedic Resident Selection
Education
AB – Biochemistry, Harvard University
MD – Johns Hopkins University School of Medicine
Residency – Orthopedic Surgery, Case Western Reserve University Hospital
Fellowship – Orthopedic Spine Surgery, University of California, San Diego School of Medicine
About Veritas Health
Veritas Health publishes original, unbiased, and comprehensive resources to help millions of people each month make informed decisions about their health. Our rigorous editorial process is modeled after medical journals and ensures articles are reviewed with integrity and objectivity. The Veritas Health platform—including Spine-health.com, Arthritis-health.com, and Sports-health.com—is a trusted authority on back pain, arthritis, sports injuries, and chronic pain conditions.
Profile last updated: January 21, 2020.