About Us
Our Purpose
We are a publisher. First and foremost, we publish health information. The content we publish is expertly written and edited, accurate, balanced, and comprehensive. More than that, it is richly detailed and compelling. We publish information in a variety of formats—text and visual, peer-reviewed and conversational, online and offline.
The high quality of our content provides a foundation for all that we do: attaining high search results and social media popularity, providing a steady stream of engagement for our doctor members, and attracting advertisers.
And Readers love us:
"I discovered Spine-health.com last month in the middle of the night, when my sciatica was excruciating. What a helpful, well-curated resource. It helped me understand my symptoms, feel confident in my decision to have a microdiscectomy, and know what to expect from the surgery and recovery. Thank you for your excellent contributions to people's health!"
"Excellent site, videos with great definition, explained meticulously with all details. The Best Place."
Love the video tutorials. So easy to show my patients for them to understand the anatomy better."
---
Our Content
Each month millions of people visit Veritas Health websites—including Spine-health, Arthritis-health, Sports-health, and Pain-health—to engage with content that helps them better understand symptoms, conditions, and a variety of treatment options. Our content is authored by expert health professionals, and our articles are blind peer-reviewed by members of our Medical Advisory Board. Our rigorous editorial guidelines ensure all content is accurate, comprehensive, and unbiased.
We run a vibrant Forum for people with painful health conditions to join together in emotional support, practical solutions, and fellowship. These forums are moderated by volunteers and do not include medical advice or involvement of any health professionals.
You will find references to our peer-reviewed content in a variety of places on and offline.
---
Our Principals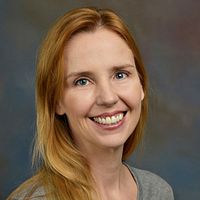 Stephanie Burke, MBA
CEO, Co-Founder, Editor-in-Chief
Stephanie Burke is the CEO, Co-Founder, and Editor-in-Chief of Veritas Health. She and her brother, Dr. Peter Ullrich, started Spine-health in 1999 with the vision of providing people with high-quality health information online. To ensure the content was the most accurate and authoritative on the web, the websites were modeled after the review process of Medical Journals, with blind medical review of each peer-reviewed article provided by leading specialists who joined the Medical Advisory Board. Now more than 200 medical professionals write for the sites, and a staff of health editors ensures the content meets our rigorous Editorial Guidelines.
Stephanie has overseen Spine-health's growth into Veritas Health, which now operates four websites and Forums, and is considered a leader in online health content and patient education. She has more than 20 years of health-writing experience and has been a featured speaker on the topic of patient education at the North American Spine Society annual conferences, a contributor for Becker's Spine Review, and edited Lumbar Herniated Disc: The Essential Guide to Finding Back Pain Relief
As Chief Editor, Stephanie ensures the company maintains its focus on editorial excellence, producing the highest quality health content for patients dealing with significant health issues. The content on Veritas Health websites has won more than 155 awards for excellence in health care content: Telly Awards, Digital Health Awards, and eHealthcare Leadership Awards. The peer-reviewed articles are often referenced as a source in leading publications such as The Wall Street Journal, New York Times and The Chicago Tribune. The National Institutes of Health has also often used Spine-health as a source for their medical content.
Prior to Veritas Health, Stephanie was a consultant for McKinsey & Company, where she advised healthcare clients on business and online strategies, and performance management.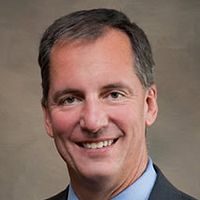 Peter F. Ullrich, MD
Co-founder
Dr. Peter Ullrich is an orthopedic surgeon who retired from practice with more than 20 years of experience specializing in spine surgery. He was an original Co-founder and Medical Advisor for Spine-health.
Dr. Ullrich was a founder of the NeuroSpine Center of Wisconsin. He has lectured and written extensively on the treatment of degenerative and traumatic spinal disorders, as well as surgical instrumentation and fusion. His research has been published in peer-reviewed medical journals, such as The Spine Journal and cited in The Journal of Exercise Rehabilitation.
After his initial involvement in developing content for Spine-health, Dr. Ullrich followed his entrepreneurial passion by founding and developing Titan Spine, a company that develops surgical spine implants. Titan Spine was acquired by Medtronic in 2019, and Dr. Ullrich continues to provide his leadership in that area.
Before he retired from clinical practice, Dr. Ullrich was a board-certified, fellowship-trained orthopedic surgeon. He holds a Doctor of Medicine degree from the University of Wisconsin Medical School.