About Us
Our Purpose
Veritas Health is a publisher connecting audiences with trusted health information, qualified physicians, and a supportive online community. We help people learn more about their health and empower them to take action.
---
Our Properties
Each month millions of people visit Veritas Health properties—including Spine-health, Arthritis-health, Sports-health, and Pain-health—to engage with content that helps them better understand symptoms, conditions, prevention, and treatment. Everything we publish is 100% original, authored by expert health professionals, and reviewed by our experienced editorial team. Our rigorous editorial process is modeled after that of a medical journal and ensures all articles are accurate, comprehensive, and unbiased.
---
Our Principals
Stephanie Burke and Peter F. Ullrich, Jr., MD, founded Spine-health in 1999 to share back pain information and tips online. Their vision grew into Veritas Health, a publisher that now operates four websites and provides educational resources on spine, arthritis, sports medicine, and chronic pain to an audience of millions.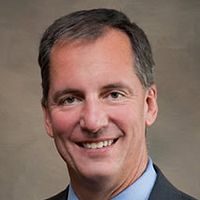 Peter F. Ullrich, Jr., MD
Co-founder and Medical Director
Peter F. Ullrich, Jr., MD, was an orthopedic spine surgeon who noticed patients visited his office having read incomplete or misleading medical information on the internet. He realized there was an opportunity to provide people with free, high-quality information modeled after medical journals but written specifically for an everyday person to understand. This was the founding idea for Spine-health.com.
Before he retired from clinical practice, Dr. Ullrich was a board-certified, fellowship-trained orthopedic surgeon. He holds a Doctor of Medicine degree from the University of Wisconsin Medical School.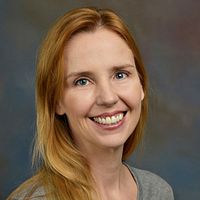 Stephanie Burke, MBA
Co-founder and Chief Executive Officer
For several years Stephanie Burke consulted healthcare and financial services clients on internet and business strategy, organizational design, and performance management. In the late 1990s, Stephanie decided to start an internet company that enhances patient education. She partnered with her brother, Peter F. Ullrich, Jr., MD, to create Spine-health.com, which has since grown into Veritas Health.
Stephanie holds an MBA from IMD in Lausanne, Switzerland, and a BA from Middlebury College.