Veritas Health Advertising Solutions
Branded Content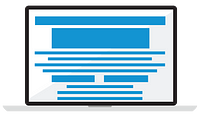 With Veritas Health's branded content opportunities, you can capture attention and create high-quality engagement with a targeted, motivated audience in a brand-safe environment.
Sponsored Page
Articles relevant to your brand showcase you as the sponsor. Display your name and logo and take over all the ad spaces, which link directly to your site.
Education Center
This custom-built landing page is dedicated entirely to your brand and topic of choice. Features include editorial-quality content, graphics, videos, and calls-to-action.
Medical Group & Individual Profile
Customizable pages promote your practice and physicians in an ad-free space, providing a one-stop-shop of information and links for our audience to contact you.
Sponsored Video
We host and highlight your educational video on our platform, engaging viewers with your brand and topic of interest.
Email Marketing/Social Media
Reach an active audience via our email marketing and social media channels with your targeted brand messaging.
Learn More About Branded Content
Digital Media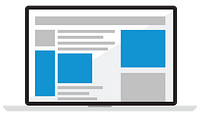 With Veritas Health's digital media opportunities, you can build awareness of your brand alongside our trusted content, targeting specific geo-locations and brand-related topics with high-visibility placement.
Banner Advertisement
Your brand messaging is prominently displayed next to our trusted editorial content for high-volume, attention-grabbing exposure.
Native Advertisement
Your brand messaging is strategically integrated within the body of our trusted editorial content for unique "native" exposure.
Pre-Roll Video Advertisement
Our high-quality, high-traffic videos play your non-skippable ad at the beginning of the video, maximizing exposure while remaining unobtrusive.
Learn More About Digital Media
We partner with organizations focused on
health and wellness, including: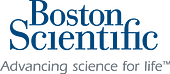 Let us know you're interested
Receive immediate access to our Media Kit.