Our Expertise
Editorial Guidelines
Veritas Health websites employ a rigorous review and editing process to evaluate content for accuracy and originality. There are many types of resources on our websites, including articles, videos, blog posts and more.
All articles and videos published on Veritas Health websites must follow a unique 3-step editorial process:
All content is written by a health professional who specializes in the relevant content area
Medical editors provide research and editing
Medical advisors conduct a blind peer review prior to publishing
This process is modeled after medical journals and ensures articles are reviewed with integrity and objectivity. In addition to the blind peer-review process, defining elements of our editorial process include:
Our content is aligned with the gold standard in medicine and is based on scientific resources and primary sources.
Authors do not promote themselves or their individual approach to treatment.
When the research is not clear, it is noted in the article, with phrases such as:

"More research is needed to fully understand the efficacy of said treatment" or
"Anecdotal evidence suggests that this approach may be effective, and risks are minimal"

The majority of our blog content is authored by physicians and covers topics based on peer-reviewed articles. The wellness and lifestyle blog posts are written by medical editors on staff.
The above editorial process is deliberately in contrast to the widely available practice of health websites that offer a series of pamphlet-type articles, each claiming to be ideal treatment options.
The vast majority of our authors work with us on a voluntary basis as they also have a desire to create health information people can easily access and trust to help them make better health decisions.
Our Medical Advisory Board provides oversight, using their expertise to enhance the quality and verify the accuracy of our content. This high-quality editorial process results in education that is comprehensive, in-depth and noncommercial--simply a better source of health information for consumers. In fact, doctors often "prescribe" our content to their patients so that they can better understand their health conditions.
We are not owned or influenced by any company that sells products, devices, or pharmaceuticals. All advertisements and sponsorships are clearly identified and labeled. Veritas Health, LLC reserves the right to modify these definitions and processes without advance notice.
---
Editorial Team
The Veritas Health editorial team is knowledgeable, experienced, and above all, dedicated to empowering people with the health information they want. Editors work closely with health professionals to produce accurate, comprehensive content.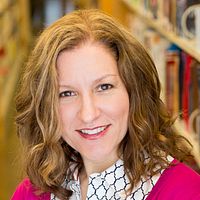 Jennifer Flynn
Jennifer is a Senior Editor and works with health professionals to develop articles for Veritas Health websites. She received a BS in Journalism and an MS in Family and Consumer Journalism from the University of Wisconsin–Madison. She completed a graduate internship in health communication at the National Cancer Institute in Bethesda, MD.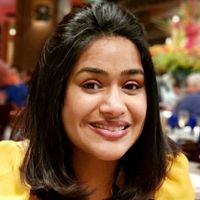 Sherine Varghese
Sherine is a Senior Editor and works with health professionals to develop articles for Veritas Health websites, often focusing on head and neck conditions. She received a Bachelor of Dental Surgery from Bapuji Dental College and Hospital and a certification in clinical trial management from the Institute of Clinical Research, India.
---
Medical Animators/ Illustrators
Veritas Health animators/illustrators communicate even the most complex health situations in clear and understandable visuals. They use their Masters-level training in biomedical visualization and collaborate with our editors to produce visual content that is medically accurate and easy to understand.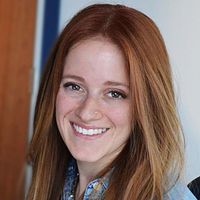 Molly Huttner
Molly is a medical animator and illustrator who produces illustrations, animated gifs, and videos to help simplify complex medical concepts. She received an MS in Biomedical Visualization from the University of Illinois at Chicago and a BS in Kinesiology and Health from Miami University, OH.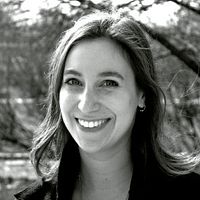 Eleanor Milman
Eleanor is a medical animator and illustrator whose work depicts health conditions, anatomy, medical procedures, and biological processes that are difficult to communicate with words alone. She received an MS in Biomedical Visualization from the University of Illinois at Chicago and a BA in Psychology from McGill University.