Leaders in Online Patient Education
We are a publisher. First and foremost, we publish health information. Our content is expertly written and edited, accurate, balanced, and comprehensive. More than that, it is richly detailed and compelling. We publish information in a variety of formats—text and visual, peer-reviewed and conversational, online and offline.
The high quality of our content provides a foundation for all that we do: attaining high search results and social media popularity, providing a steady stream of engagement for our doctor members, and attracting advertisers.
---
Principals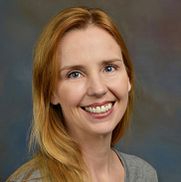 Stephanie Burke, MBA
CEO, Co-Founder, Editor-in-Chief
Stephanie Burke is the CEO, Co-Founder, and Editor-in-Chief of Veritas Health. She and her brother, Dr. Peter Ullrich, started Spine-health in 1999 with the vision of providing people with high-quality health information online. To ensure the content was the most accurate and authoritative on the web, the websites were modeled after the review process of Medical Journals, with blind medical review of each peer-reviewed article provided by leading specialists who joined the Medical Advisory Board. Now more than 200 medical professionals write for the sites, and a staff of health editors ensures the content meets our rigorous Editorial Guidelines.
Stephanie has overseen Spine-health's growth into Veritas Health, which now operates three websites and an online Back and Neck Pain Support Group, and is considered a leader in online health content and patient education. She has more than 20 years of health-writing experience and has been a featured speaker on the topic of patient education at the North American Spine Society annual conferences, a contributor for Becker's Spine Review, and edited Lumbar Herniated Disc: The Essential Guide to Finding Back Pain Relief
As Chief Editor, Stephanie ensures the company maintains its focus on editorial excellence, producing the highest quality health content for patients dealing with significant health issues. The content on Veritas Health websites has won more than 155 awards for excellence in health care content: Telly Awards, Digital Health Awards, and eHealthcare Leadership Awards. The peer-reviewed articles are often referenced as a source in leading publications such as The Wall Street Journal, New York Times and The Chicago Tribune. The National Institutes of Health has also often used Spine-health as a source for their medical content.
Prior to Veritas Health, Stephanie was a consultant for McKinsey & Company, where she advised healthcare clients on business and online strategies, and performance management.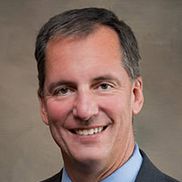 Peter F. Ullrich, MD
Co-founder
Dr. Peter Ullrich is an orthopedic surgeon who retired from practice with more than 20 years of experience specializing in spine surgery. He was an original Co-founder and Medical Advisor for Spine-health.
Dr. Ullrich was a founder of the NeuroSpine Center of Wisconsin. He has lectured and written extensively on the treatment of degenerative and traumatic spinal disorders, as well as surgical instrumentation and fusion. His research has been published in peer-reviewed medical journals, such as The Spine Journal and cited in The Journal of Exercise Rehabilitation.
After his initial involvement in developing content for Spine-health, Dr. Ullrich followed his entrepreneurial passion by founding and developing Titan Spine, a company that develops surgical spine implants. Titan Spine was acquired by Medtronic in 2019, and Dr. Ullrich continues to provide his leadership in that area.
Before he retired from clinical practice, Dr. Ullrich was a board-certified, fellowship-trained orthopedic surgeon. He holds a Doctor of Medicine degree from the University of Wisconsin Medical School.
---
Editorial Team
The Veritas Health editorial team is knowledgeable, experienced, and above all, dedicated to empowering people with the health information they want. Our editors work closely with health professionals to produce accurate, comprehensive content. Many of our partners and readers depend on our peer reviewed content as a resource for their patient education publications.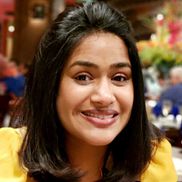 Sherine Varghese, BDS, PGDCTM
Assistant Editorial Manager
Sherine oversees the editorial workflow at Veritas Health. She works with the editorial team and health professionals to develop content for Veritas Health websites. She received a Bachelor's Degree in General Dentistry from Bapuji Dental College and Hospital, and a Post Graduate Diploma in Clinical Trial Management from the Institute of Clinical Research, India.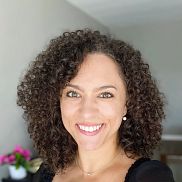 Alyson Nelson, PharmD
Medical Writer
Alyson is a Medical Writer and works with the editorial team to develop articles for Veritas Health websites. She received a bachelor's degree in biomedical sciences from the University of South Florida, and a Doctor of Pharmacy degree (PharmD) from the USF College of Pharmacy. She continued her postgraduate studies by completing a residency program in Drug Information and Evidence-Based Medicine and a fellowship program in Clinical Pharmacology and Toxicology.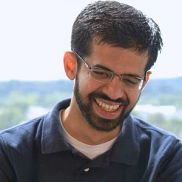 Deep Shukla, Ph.D.
Medical Writer
Deep is a Medical Writer and works with the editorial team to develop articles for Veritas Health websites. He received his doctorate in Neuroscience from Georgia State University and worked as a freelance writer before joining Veritas Health.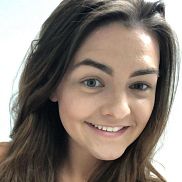 Kelly Frankel, MS
Medical Illustrator and Animator
Kelly is a Medical Illustrator who works with the editorial team to develop visual content for Veritas Health websites. She received a Bachelor of Arts degree in Biological/Pre-Medical Illustration from Iowa State University. Continuing her education, she received a Master of Science in Medical Illustration degree from Augusta University.
Creating art with a medical background is captivating to her due to the many opportunities to further her knowledge and make the greatest impact within the healthcare community.