Our Team
Our Team
Leaders in Online Patient Education
We are a publisher. First and foremost, we publish health information. Our content is expertly written and edited, accurate, balanced, and comprehensive. More than that, it is richly detailed and compelling. We publish information in a variety of formats—text and visual, peer-reviewed and conversational, online and offline.
The high quality of our content provides a foundation for all that we do: attaining high search results and social media popularity, providing a steady stream of engagement for our doctor members, and attracting advertisers.
---
Principals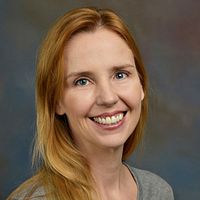 Stephanie Burke, MBA
CEO, Co-Founder, Editor-in-Chief
Stephanie Burke is the CEO, Co-Founder, and Editor-in-Chief of Veritas Health. She and her brother, Dr. Peter Ullrich, started Spine-health in 1999 with the vision of providing people with high-quality health information online. To ensure the content was the most accurate and authoritative on the web, the websites were modeled after the review process of Medical Journals, with blind medical review of each peer-reviewed article provided by leading specialists who joined the Medical Advisory Board. Now more than 200 medical professionals write for the sites, and a staff of health editors ensures the content meets our rigorous Editorial Guidelines.
Stephanie has overseen Spine-health's growth into Veritas Health, which now operates four websites and Forums, and is considered a leader in online health content and patient education. She has more than 20 years of health-writing experience and has been a featured speaker on the topic of patient education at the North American Spine Society annual conferences, a contributor for Becker's Spine Review, and edited Lumbar Herniated Disc: The Essential Guide to Finding Back Pain Relief
As Chief Editor, Stephanie ensures the company maintains its focus on editorial excellence, producing the highest quality health content for patients dealing with significant health issues. The content on Veritas Health websites has won more than 155 awards for excellence in health care content: Telly Awards, Digital Health Awards, and eHealthcare Leadership Awards. The peer-reviewed articles are often referenced as a source in leading publications such as The Wall Street Journal, New York Times and The Chicago Tribune. The National Institutes of Health has also often used Spine-health as a source for their medical content.
Prior to Veritas Health, Stephanie was a consultant for McKinsey & Company, where she advised healthcare clients on business and online strategies, and performance management.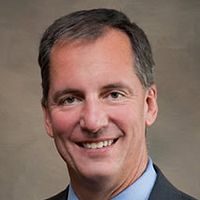 Peter F. Ullrich, MD
Co-founder
Dr. Peter Ullrich is an orthopedic surgeon who retired from practice with more than 20 years of experience specializing in spine surgery. He was an original Co-founder and Medical Advisor for Spine-health.
Dr. Ullrich was a founder of the NeuroSpine Center of Wisconsin. He has lectured and written extensively on the treatment of degenerative and traumatic spinal disorders, as well as surgical instrumentation and fusion. His research has been published in peer-reviewed medical journals, such as The Spine Journal and cited in The Journal of Exercise Rehabilitation.
After his initial involvement in developing content for Spine-health, Dr. Ullrich followed his entrepreneurial passion by founding and developing Titan Spine, a company that develops surgical spine implants. Titan Spine was acquired by Medtronic in 2019, and Dr. Ullrich continues to provide his leadership in that area.
Before he retired from clinical practice, Dr. Ullrich was a board-certified, fellowship-trained orthopedic surgeon. He holds a Doctor of Medicine degree from the University of Wisconsin Medical School.
---
Editorial Team
The Veritas Health editorial team is knowledgeable, experienced, and above all, dedicated to empowering people with the health information they want. Our editors work closely with health professionals to produce accurate, comprehensive content. Many of our partners and readers depend on our peer reviewed content as a resource for their patient education publications.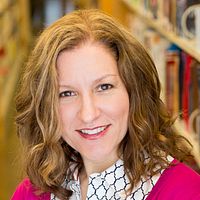 Jennifer Flynn, MS
Jennifer is a Senior Editor and works with health professionals to develop articles for Veritas Health websites. She received a BS in Journalism and an MS in Family and Consumer Journalism from the University of Wisconsin–Madison. She completed a graduate internship in health communication at the National Cancer Institute in Bethesda, MD.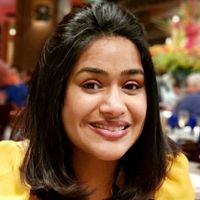 Sherine Varghese, BDS, PGDCTM
Sherine is a Senior Editor and works with health professionals to develop articles for Veritas Health websites. She received a Bachelor of Dental Surgery from Bapuji Dental College and Hospital and a Post Graduate Diploma in Clinical Trial Management from the Institute of Clinical Research, India.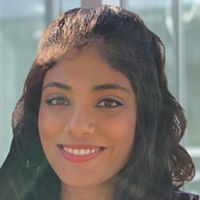 Asra Karim, MS
Asra is an Editor and works with health professionals to develop articles for Veritas Health websites. She received a BA in Psychology from University of Illinois at Chicago and a MS in Integrated Biomedical Sciences from Rush University.
---
Medical Animators/ Illustrators
Veritas Health animators/illustrators communicate even the most complex medical conditions in clear and understandable visuals. They use their Masters-level training in biomedical visualization and collaborate with our editors to produce visual content that is medically accurate and easy to understand.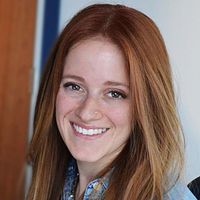 Molly Huttner, MS
Molly is a medical animator and illustrator who produces illustrations, animated gifs, and videos to help simplify complex medical concepts. She received an MS in Biomedical Visualization from the University of Illinois at Chicago and a BS in Kinesiology and Health from Miami University, OH.
---
From Our Readers:
"Thank you so much for this Website. It's great and helps me understand my pain. Thank you. Thank you. Thank you!"
- Susanne
From Our Readers:
"I just want to say thank you for your website. It has been very helpful and informative and giving me much peace of mind. Thank you for spending so much time on this site"
- Erica
From Our Readers:
"Excellent site, videos with great definition, explained meticulously with all details. The Best Place."
- Rigo D.
From Our Readers:
"I discovered Spine-health.com last month in the middle of the night, when my sciatica was excruciating. What a helpful, well-curated resource. It helped me understand my symptoms, feel confident in my decision to have a microdiscectomy, and know what to expect from the surgery and recovery. Thank you for your excellent contributions to people's health!"
- Sarah L.
From Our Readers:
"Love the video tutorials. So easy to show my patients for them to understand the anatomy better."
- Dr. Jeanne V.
From Our Readers:
"A wealth of information and informative videos. It's my go to site when I have issues with my spine. Having degenerative disc disease has changed my life. Having had spine fusions and a wonderful surgeon makes it all a bit more bearable. Thank you Spine-health for being up to date and always sharing different things weekly."
- Lee S.
From Our Readers:
"After 10+ yrs of coming to this site to educate myself on my life threatening spine conditions this site is 100% informative. I am leading a healthy lifestyle complete with exercise and use this knowledge to better prepare for upcoming multiple spine surgeries."
- Anna B
From Our Clients:


"Zimmer Biomet Spine has successfully partnered with Veritas Health to promote Mobi-C® Cervical Disc on Spine-health.com for multiple years. The Veritas Health team provides valuable recommendations on content strategy, ad placement, and even A/B testing of artwork to maximize our conversions."
- Renee Day, Director, Marcom and Events at Zimmer Biomet