Orthopedic Surgeon
---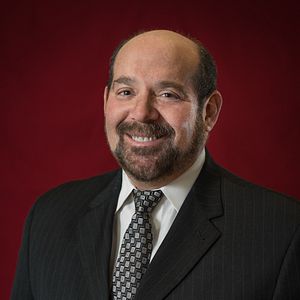 Dr. Jack Zigler is an orthopedic surgeon with more than 30 years of experience performing spine surgery. He is widely recognized as a world-class leader in the field of spinal arthroplasty. Dr. Zigler has served on the Veritas Health Medical Advisory Board for 20 years.
Experience
Dr. Jack Zigler is an orthopedic surgeon and Co-Director of the Center for Disc Replacement at the Texas Back Institute. He is President of the International Society for the Advancement of Spine Surgery (ISASS) and is Past President of the American Spinal Injury Association (ASIA). Dr. Zigler has also served on the Board of the Cervical Spine Research Society (CSRS).
Dr. Zigler has published numerous articles in peer-reviewed medical journals and has given hundreds of presentations at medical society meetings and conferences. He has taught both cervical and lumbar disc replacement to thousands of spine surgeons globally and frequently lectures about disc arthroplasty around the world.
Board Certifications
American Board of Orthopaedic Surgery
Spine Medicine Leadership
Select Medical Research
Professional Awards and Recognition
Alpha Omega Alpha Honor Medical Society
Academic Achievement Award, Alumni Association, Upstate Medical Center College of Medicine
Teaching Excellence Award, Rancho Los Amigos
Education
BS – Cornell University
MD – SUNY Upstate Medical Center, Syracuse, NY
Residency – Orthopedic Surgery, Mount Sinai School of Medicine, New York, NY
Residency – General Surgery, Long Island Jewish - Hillside Medical Center, New Hyde Park, NY
Fellowship – Orthopaedic Surgery, Case Western Reserve University School of Medicine
About Veritas Health
Veritas Health publishes original, unbiased, and comprehensive resources to help millions of people each month make informed decisions about their health. Our rigorous editorial process is modeled after medical journals and ensures articles are reviewed with integrity and objectivity. The Veritas Health platform—including Spine-health.com, Arthritis-health.com, and Sports-health.com—is a trusted authority on back pain, arthritis, sports injuries, and chronic pain conditions.
Profile last updated: January 21, 2020.