Orthopedic Surgeon
---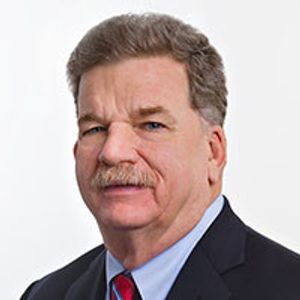 Dr. Paul C. McAfee is an orthopedic surgeon specializing in spinal reconstructive surgery and general orthopedics. He is recognized among the Top 1% of spine experts worldwide for his expertise and contributions to the field. Dr. McAfee invented a cervical disc replacement prosthesis and procedure used in 37 countries to treat severe neck pain. He also invented and tested spinal rods for scoliosis and fractures for the National Institutes of Health. Dr. McAfee has served on the Veritas Health Medical Advisory Board for 20 years.
Experience
Dr. McAfee is Chief of Spine Surgery at the University of Maryland, St. Joseph Medical Center, and at Towson Orthopaedic Associates in Baltimore, MD. He invented cervical disc replacement and performs an average of 400 spinal reconstructive surgery procedures annually. He has served as Associate Professor in the Department of Orthopaedic Surgery at Johns Hopkins University School of Medicine. Dr. McAfee is recognized as one of the pioneers in the field of disc replacement and widely regarded as a leader in spine surgery.
Board Certifications
American Board of Orthopaedic Surgery
Spine Medicine Leadership
Member, North American Spine Society
Member, American Academy of Orthopaedic Surgeons
Member, Orthopaedic Research Society
Member, International Cervical Spine Research Society
Member, Scoliosis Research Society
Member, Spine Arthroplasty Society
Select Medical Research
Professional Awards and Recognition
Volvo Award for Spinal Research
AcroMed Award for Spinal Research
Russell Hibbs Award, Scoliosis Research Society
Founder's Award, Eastern Orthopaedic Association
Blaustein Spinal Research Award
Education
BA – University of Rochester
MD – State University of New York Upstate Medical University
Internship – General Surgery, University of Virginia School of Medicine
Residency – Orthopaedic Surgery, State University of New York Upstate Medical University
Fellowship – Spinal Reconstructive Surgery, Case Western Reserve University
About Veritas Health
Veritas Health publishes original, unbiased, and comprehensive resources to help millions of people each month make informed decisions about their health. Our rigorous editorial process is modeled after medical journals and ensures articles are reviewed with integrity and objectivity. The Veritas Health platform—including Spine-health.com, Arthritis-health.com, and Sports-health.com—is a trusted authority on back pain, arthritis, sports injuries, and chronic pain conditions.
Profile last updated: January 21, 2020.