When Is a Logo More than a Logo?
September 19, 2017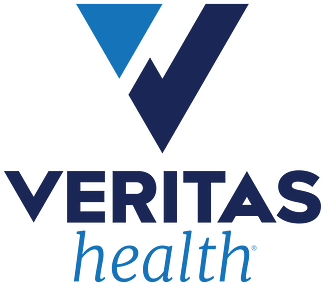 When our in-house design team set out to establish a new look and consistent branding for Spine-health and its parent company, Veritas Health, they carefully considered the company's founding principles and values. They asked, "What's our mission?"
Our founding goes back to 1999, when spine surgeon Peter Ullrich, MD, told his sister Stephanie Burke that his patients needed a dependable source of information about spine conditions. He and Burke launched Spine-health.com with just a few articles. As the company's CEO, Burke made sure all editorial decisions were based on trust, knowledge, and patient care.
Over time, Spine-health.com grew into Veritas Health, LLC. Today, Veritas Health operates four health sites—Spine-health.com, Arthritis-health.com, Sports-health.com, and Pain-health.com.
While we continue to grow, our mission rests firmly on our founding principles: We want to provide unbiased, comprehensive, and trusted content to people who want to improve their health. And we do. Each month, more than 8 million people visit our sites to access engaging, informative, and accurate peer-reviewed articles as well as our blogs, videos, and doctor directories.
Our principles and mission are reflected in the new logo and updated brand:
Our core tenants of trust, knowledge, and patient care are represented in the symbol's triangle. We support those core tenants through our verified partners, physicians, and peer-reviewed content—represented in the symbol's checkmark.
Each of our websites carries a new tagline, "Knowledge from Veritas," a nod to the fact that our websites' content enables people to make more informed health care decisions.
The new blue color palette is clean, authoritative, and approachable, representing Veritas's focus on people's need for accurate health and medical information.
This week all 27 Veritas Health employees received personalized thank you notes and a bunch of fabulous swag emblazoned with the new logo and colors. We are wearing our new jackets, drinking out of our new travel mugs, and reflecting on Veritas Health's mission. Yes, we're still the same company. But we look and feel better than ever.