Veritas Health Wins 8 Digital Health Awards
The prestigious awards program recognizes high-quality digital health resources.
June 22, 2018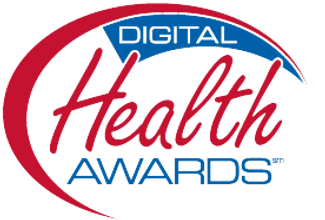 Deerfield, Illinois:
Veritas Health brought home the Gold award for its infographic, "How Much Water Should You Drink?," featured on Spine-health social media channels. Spine-health's informative weekly newsletter, community forum, and Whiplash video were each awarded Bronze awards.
"It's an honor to be recognized for the work we do, connecting millions of people each month to useful resources that help them make informed decisions about their health," said Eric Deubel, Veritas Health Video Producer.
Additional awards of distinction went to the popular Spine-health Facebook page, the video "Upper Back Pain Causes," a Spine-health Stretching Guide infographic, and the Arthritis-health.com article, "Connections Between the Gut Microbiome and Arthritis."
Now celebrating its 20th anniversary, the Digital Health Awards recognize high-quality digital health resources for consumers and health professionals.
---
About Veritas Health
Veritas Health publishes original, unbiased, and comprehensive resources to help millions of people each month make informed decisions about their health. Our rigorous editorial process is modeled after medical journals and ensures articles are reviewed with integrity and objectivity. The Veritas Health platform—including Spine-health.com, Arthritis-health.com, Sports-health.com, and Pain-health.com—is a trusted authority on back pain, arthritis, sports injuries, and chronic pain conditions. For more information visit Veritashealth.com.
###