Veritas Health Wins 4 Telly Awards
Company recognized for excellence in health and wellness video production.
June 05, 2019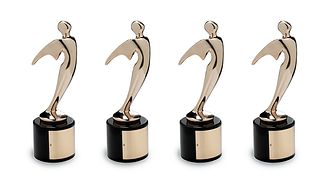 Deerfield, Illinois: Veritas Health, publisher of Spine-health.com, Arthritis-health.com, Sports-health.com, and Pain-health.com, is proud to announce that it has been honored with four awards at the 40th Annual Telly Awards.
Two Spine-health videos—Idiopathic Scoliosis and 2 Walking Tips to Avoid Sciatica Pain—received Silver Telly Awards. The videos 6 Tips to Improve Posture While Sitting and Why Do My Joints Crack each received a Bronze Telly.
Over the past 12 years, Veritas Health has received 32 Telly Awards for video production. In total, Veritas Health offers 85 highly anatomical, 3D animated videos covering musculoskeletal issues, arthritis, and chronic pain across each of the sites.
"Our goal is to continually produce uniquely insightful medical content to help people understand their condition and treatment options," said Stephanie Burke, CEO, Co-Founder and Editor-in-Chief of Veritas Health. "Our videos provide visually illuminating health information that informs in a compact, readily accessible form. It's an honor to be recognized among some of the best video production companies in the world."
The Telly Awards is an international competition that celebrates the best in video production. This year's winners included HBO, Universal Pictures, Disney, along with many other notable companies. Founded in 1979, the Telly Awards honors video and television made for all screens.
---
About Veritas Health
Veritas Health publishes original, unbiased, and comprehensive resources to help millions of people each month make informed decisions about their health. Our rigorous editorial process is modeled after medical journals and ensures articles are reviewed with integrity and objectivity. The Veritas Health platform—including Spine-health.com, Arthritis-health.com, Sports-health.com, and Pain-health.com—is a trusted authority on back pain, arthritis, sports injuries, and chronic pain conditions. For more information visit Veritashealth.com.
###