Veritas Health Honored with 3 Davey Awards
The awards program recognizes "Creative Davids" who derive their strength from big ideas rather than big budgets.
October 24, 2018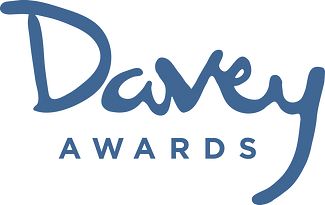 Deerfield, Illinois: Winners of the 14th annual Davey Awards have been announced and Veritas Health has been honored with 3 awards for outstanding work.
Spine-health's 3 Tips for Sleeping with Sciatica Video and Causes of Upper Back Pain Video each earned silver awards for outstanding video content in the Online Film and Video category. The SI-Bone Education Center was also awarded a silver award for out-of-the-box thinking.
"We take pride in publishing and promoting content that can help our readers find relief for their chronic pain," said Veritas Health Creative Director, Jeana Clark. "When our design efforts are recognized by our peers, this makes us even more proud of the work that we're doing."
The Davey Awards are judged by the Academy of Interactive and Visual Arts (AIVA), a 700+ member organization of leading professionals from various disciplines of the visual arts dedicated to embracing progress and the evolving nature of traditional and interactive media.
"This season of the Daveys has once again put the outstanding work that comes from small shops across the globe on display. We are proud to showcase those who utilize flawless execution, groundbreaking technology, and a fresh approach to the thought process to generate amazing content" noted Derek Howard, Executive Director of the AIVA. He added "On behalf of the Davey Awards and our Academy, we want to applaud this year's entrants for their dedication and commitment to their craft. We offer our congratulations once again to those selected as winners on this and future success."
The awards exclusively honor the "Davids" of creativity, who derive their strength from big ideas rather than big budgets. David defeated the giant Goliath with a big idea and a little rock -- the sort of thing small agencies do each year.

---
About Veritas Health
Veritas Health publishes original, unbiased, and comprehensive resources to help millions of people each month make informed decisions about their health. Our rigorous editorial process is modeled after medical journals and ensures articles are reviewed with integrity and objectivity. The Veritas Health platform—including Spine-health.com, Arthritis-health.com, Sports-health.com, and Pain-health.com—is a trusted authority on back pain, arthritis, sports injuries, and chronic pain conditions. For more information visit Veritashealth.com.
###