Featured Content
Chronic Neck Pain: The Essential Guide to Finding Neck Pain Relief
A compilation of doctor-authored, easy-to-understand resources for those who suffer from chronic neck pain. The book includes 60 pages of essential information and medical illustrations that will help readers evaluate their options for relief. Edited by Grant Cooper, MD.
Read More About Neck Pain Relief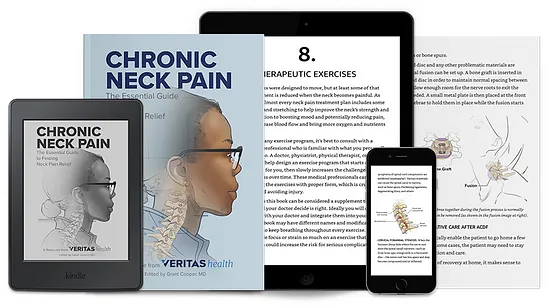 ---
Award Winning Content
Our articles, blogs, infographics, and client education centers have won awards from prestigious organizations including Digital Health Awards, Hermes Creative, and Communicator Awards.
---
Content for Patient Education
We offer valuable solutions in a brand-safe environment, using our reputable health content and third-party verification. Learn more about how you can help your audience by linking to our content.