Connect with Us
Let us know what's on your mind so the right person can follow up with you.
Webform Footer:
Advertise with Us
We offer valuable advertising solutions in a brand-safe environment, using our reputable health content, third-party verification, and managed ad placement to maximize value. Learn more about how you can reach Veritas Health audiences:
Link to Us
We develop peer reviewed patient education and videos to help people make informed decisions about their health. Learn how you can help your audience by linking to content on our award-winning sites.
Work with Us
We're always looking for talented people to join our award-winning team. Veritas Health editors, illustrators, developers, marketers, and salespeople are dedicated to creating trusted health content. Visit our careers page to learn more about opportunities to work with us.
---
From Our Readers:
"Thank you so much for this Website. It's great and helps me understand my pain. Thank you. Thank you. Thank you!"
- Susanne
From Our Readers:
"I just want to say thank you for your website. It has been very helpful and informative and giving me much peace of mind. Thank you for spending so much time on this site"
- Erica
From Our Readers:
"Excellent site, videos with great definition, explained meticulously with all details. The Best Place."
- Rigo D.
From Our Readers:
"I discovered Spine-health.com last month in the middle of the night, when my sciatica was excruciating. What a helpful, well-curated resource. It helped me understand my symptoms, feel confident in my decision to have a microdiscectomy, and know what to expect from the surgery and recovery. Thank you for your excellent contributions to people's health!"
- Sarah L.
From Our Readers:
"Love the video tutorials. So easy to show my patients for them to understand the anatomy better."
- Dr. Jeanne V.
From Our Readers:
"A wealth of information and informative videos. It's my go to site when I have issues with my spine. Having degenerative disc disease has changed my life. Having had spine fusions and a wonderful surgeon makes it all a bit more bearable. Thank you Spine-health for being up to date and always sharing different things weekly."
- Lee S.
From Our Readers:
"After 10+ yrs of coming to this site to educate myself on my life threatening spine conditions this site is 100% informative. I am leading a healthy lifestyle complete with exercise and use this knowledge to better prepare for upcoming multiple spine surgeries."
- Anna B
From Our Clients:


"Zimmer Biomet Spine has successfully partnered with Veritas Health to promote Mobi-C® Cervical Disc on Spine-health.com for multiple years. The Veritas Health team provides valuable recommendations on content strategy, ad placement, and even A/B testing of artwork to maximize our conversions."
- Renee Day, Director, Marcom and Events at Zimmer Biomet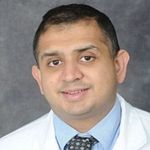 From Our Authors:
"Spine-health offers an excellent interdisciplinary library of peer-reviewed articles regarding the treatment of spinal pathology. Being an author allows me to give my perspective as a spine surgeon and also gives me a non-biased area where I can direct patients who are contemplating surgery."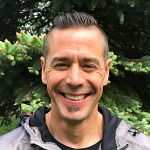 From Our Authors:
"The authoring experience with Veritas Health is great, it's a simple, and seamless process. The staff is exceptionally helpful, and motivated in guiding you towards completing the blog or article you are involved in working on."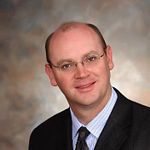 From Our Authors:
"I enjoy writing articles for Veritas because it challenges me to take complex subjects like spinal anatomy, problematic conditions of the spine, and treatment options and explain them in a way that everyone can understand. As a spine surgeon, that is what I do every day, one patient at a time. Veritas, however, gives me the potential to reach and educate millions of people, all at the same time."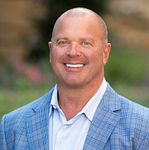 From Our Authors:
"In a time where there is unlimited access to information on the internet, a lot of which is incorrect or falsely interpreted, I enjoy the opportunity to put truthful information and helpful tips to not only my patients but anyone else who finds the articles and blogs helpful on Spine-health.com. There are a lot of Dr. Googles out there and they deserve honest and concise information."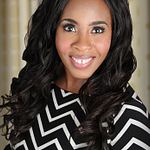 From Our Authors:
"I love everything related to the spine and enjoy authoring for Spine-health.com. The site provides articles and blogs on a variety of medical conditions with up-to-date scientific and research-based information in a way that the general public can easily understand."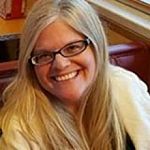 From Our Authors:
"As a Doctor of Pharmacy who has worked as a research pharmacist and now works as a retail pharmacist, I very much enjoy sharing my knowledge and expertise with Veritas readers. Authoring articles and blogs is a way for me to keep people abreast of the most current practices and guidelines. Because I interact with patients every day, I'm able to anticipate readers' questions and concerns."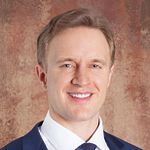 From Our Authors:
"With most doctor visits lasting 30 minutes or less, it's important for patients to know about their condition before seeing their surgeon and to learn more when they go home. I'm glad to play a role in providing accurate and straightforward information regarding spinal conditions and surgery through Spine-health.com."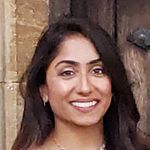 From Our Authors:
"It's a pleasure to work with Veritas Health. I appreciate how easy the authoring process is and how thoroughly the staff communicates with me for each article. I'm happy to contribute to patient education through their unbiased and comprehensive resources."