Veritas Health Shines a Light on Chronic Pain with Pain Awareness Month Activities
Spine-health.com will promote a series of highly informative chronic pain resources throughout the month.
August 31, 2017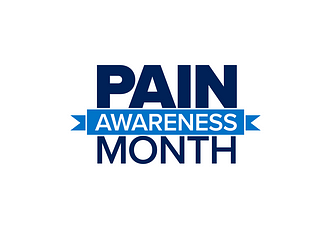 Deerfield, Illinois: September is Pain Awareness Month and to help bring attention to chronic pain, Spine-health.com has teamed up with the U.S. Pain Foundation, a 501(c)(3) organization dedicated to improving the lives of people living with chronic conditions that cause pain.
Because chronic pain is a wide-sweeping term, it's often misunderstood. Throughout the month, Spine-health.com will promote a series of articles, videos, and infographics on the site and through social media to help those with chronic pain understand how pain works and learn how to cope with chronic pain.
Veritas Health has also created a new, comprehensive guide to Chronic Pain that explores pain topics in-depth, along with coping strategies, and tips for living with chronic pain. The free guide will be available for digital download beginning September 1 for Spine-health Weekly newsletter subscribers.
For more information about chronic pain, visit Spine-health.com/conditions/chronic-pain. Follow the Spine-health Facebook page for free tools to help spread the word about chronic pain.
---
About Veritas Health
Since 1999 Veritas Health, LLC has provided unbiased, comprehensive, and trusted content to millions of people, empowering them to make informed decisions regarding their health. With over 20 million page views each month, the Veritas Health platform comprising of Spine-health.com, Arthritis-health.com, Sports-health.com, and Pain-health.com, provides comprehensive information on back pain, arthritis, sports injuries, and chronic pain conditions. For more information visit Veritashealth.com.
###