May is Arthritis Awareness Month: What You Need to Know
Arthriits-health.com helps raise awareness of a disease that affects 54 million Americans.
April 23, 2018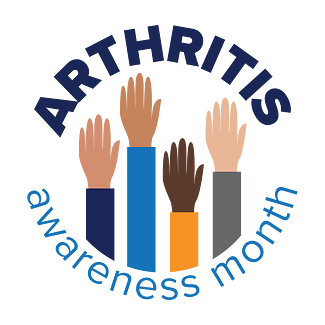 Deerfield, Illinois: May is Arthritis Awareness Month, and to help bring attention to the crippling impact of the disease, Arthritis-health.com will be releasing a number of resources that help people understand, prevent, and treat arthritis and its related conditions.
According to the Arthritis Foundation:
Arthritis is the number 1 cause of disability in America
The disease impacts more than 54 million Americans (1 in 4 adults) and nearly 300,000 children
There are more than 100 forms of arthritis
Arthritis affects 1 in 3 people aged 18 to 64
Throughout the month of May, Arthritis-health.com will feature articles, videos, and blogs to help readers better understand and cope with the debilitating effects of arthritis.
In addition to these resources, a series of Arthritis Awareness Month infographics will be released through Arthritis-health.com social media channels. These interactive tools encourage people to talk about arthritis and how the disease has impacted their lives.
Arthritis-health.com is in a unique position to help raise awareness about the devastating impacts of the disease, as millions of visitors turn to Arthritis.com each month to learn about arthritis and arthritis-related conditions.
Join us and help spread the word about Arthritis Awareness Month. Follow the Arthritis-health.com Facebook Page for more information.
---
About Veritas Health
Since 1999 Veritas Health, LLC has provided unbiased, comprehensive, and trusted content to millions of people, empowering them to make informed decisions regarding their health. With over 20 million page views each month, the Veritas Health platform comprising of Spine-health.com, Arthritis-health.com, Sports-health.com, and Pain-health.com, provides comprehensive information on back pain, arthritis, sports injuries, and chronic pain conditions. For more information visit Veritashealth.com.
###